01
Less CO2
CO2 is an environmentally hazardous greenhouse gas, emitted during the production and consumption of goods and services. It is no secret that electricity has hudge impact in their production.
AMT cookware is prodeced in sustainable and environmentally friendly manner, providing conscious selection of products that you will use for a long time, at the same time significantly reducing your carbon footprint.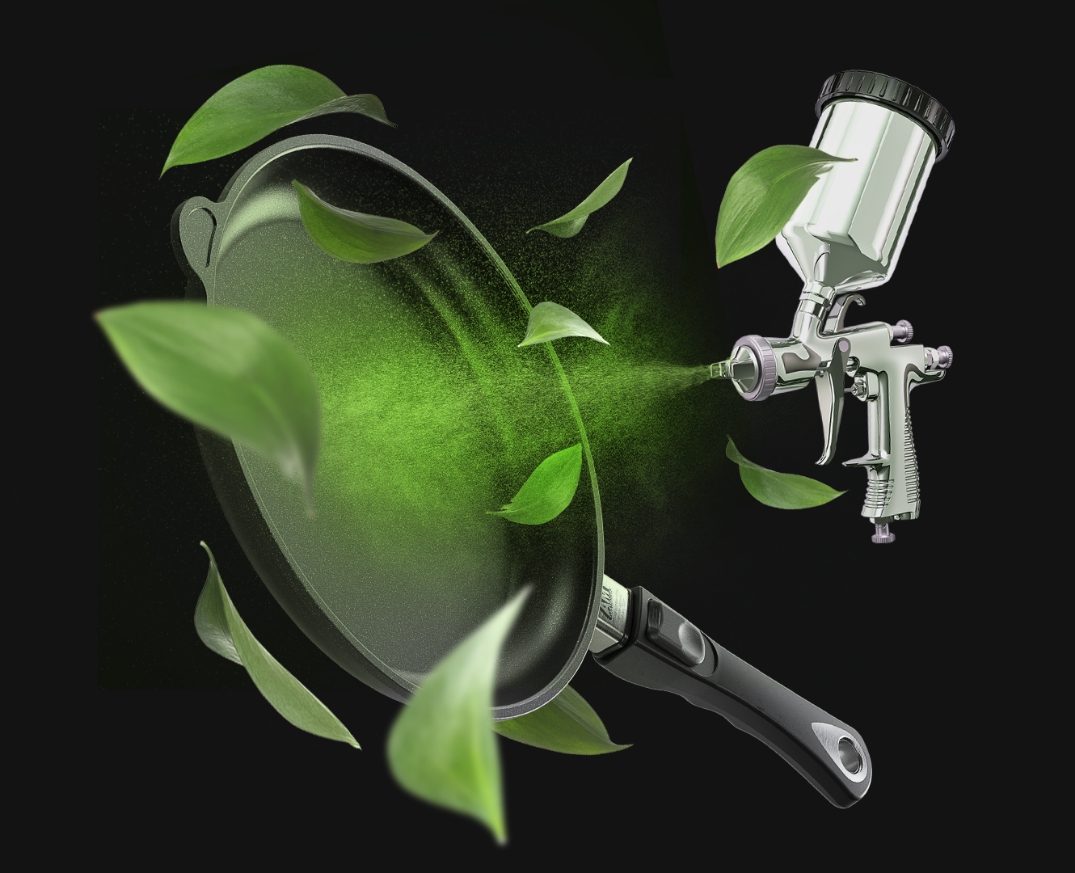 02
Recoating
We set a new global trend – you will never have to throw away worn out pan again!
AMT cookware have been for a long time one of the most reliable and durable in the world. It will stay with you for many years. Now you can enjoy them throughout your whole life and even pass them on to future generations. How? If the outer layer becomes worn out after long use, you can send us your frying pan at any time. We will refresh and cover it with a new layer of Lotan® non-stick coating, restoring its excellent properties and original shine even after years of use.
You will enjoy the perfect frying and cooking results anew, while saving the environment from excess of garbage.
Renew your pan
03
Recycling
The new AMT "pan for your lifetime" is made of recycled aluminum. This means that enormous amount of aluminum garbage littering our planet gets a new life, and you can enjoy new, reliable, eco-friendly pan that will be used by the next generations.
By using such a high-quality product, you are doing something significantly helping the natural environment – you protect it from generating further waste.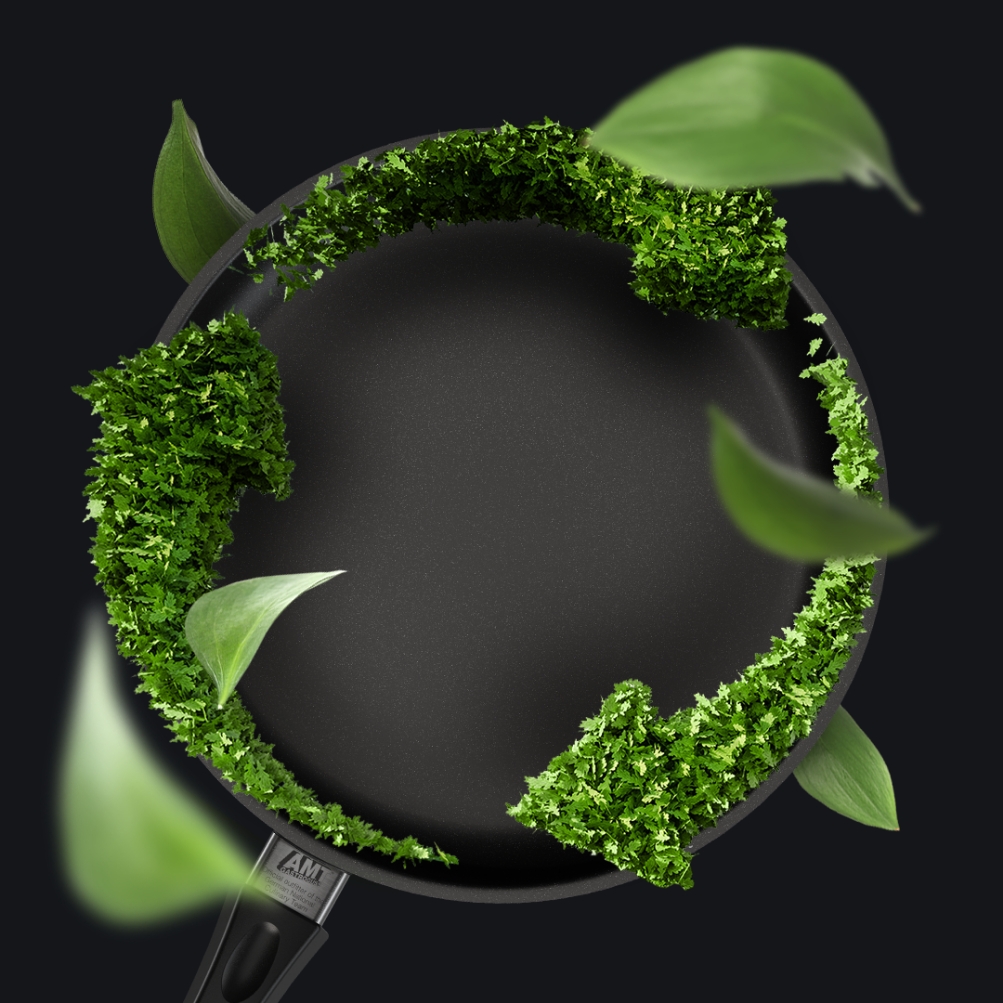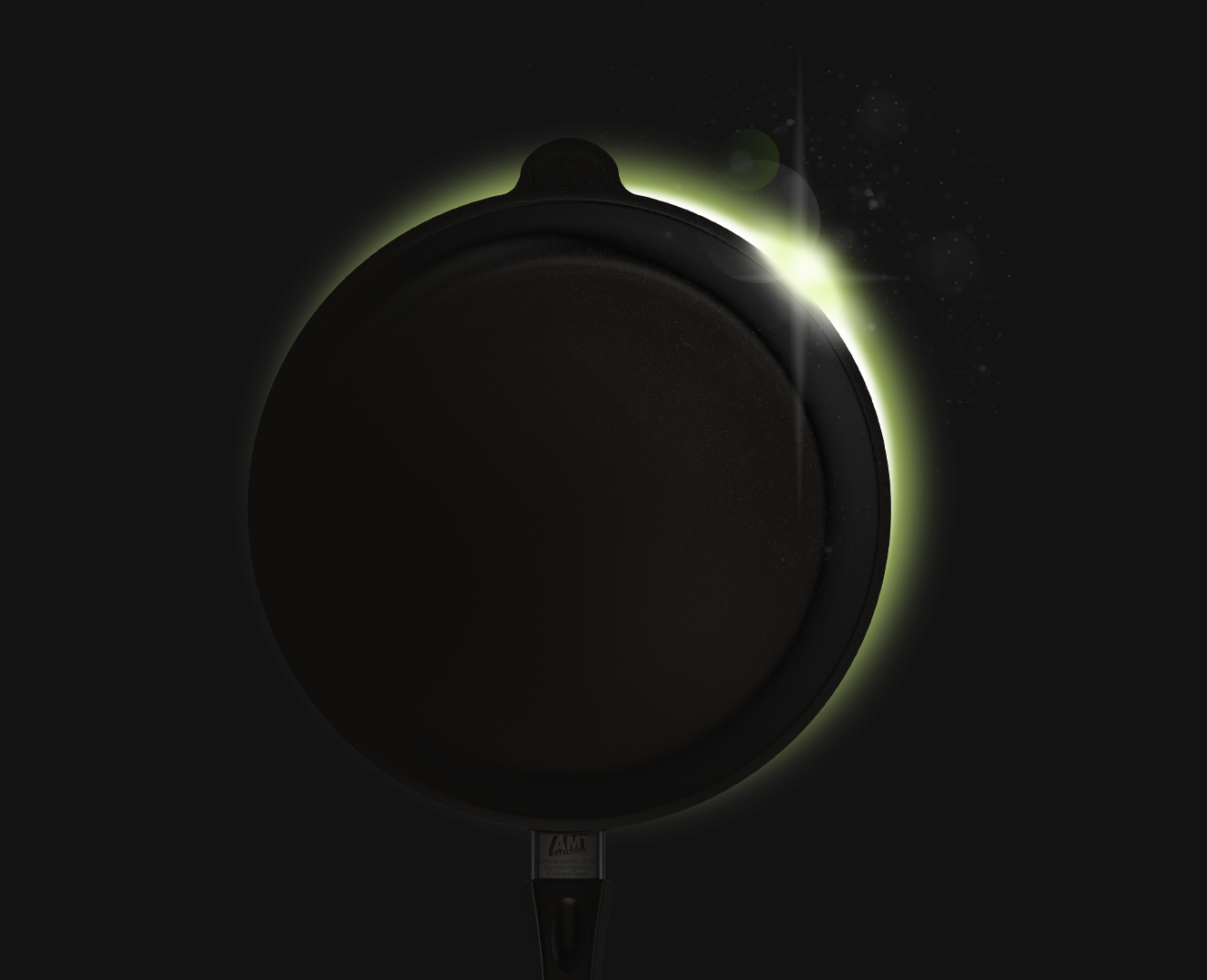 04
Solar energy
The sun is the eternal force that gives life to our planet. Thanks to advanced processing technologies, we can use it as an energy generator, favoring the entire natural environment.
By using an AMT pan, you support sustainable and environent-friendly production based on the energy of the sun – and this allows us to expand our solar farms.
05
SAVING ENERGY DURING COOKING
9-10 mm thick bottom of our pans gives massive energy transfer and heat retention. That makes cooking or frying much faster and allows to use less energy. It helps to reduce costs of daily energy use and also helps our environment to stay in a pure condition and a good balance. Because of that AMT cookware was appreciated by TÜV.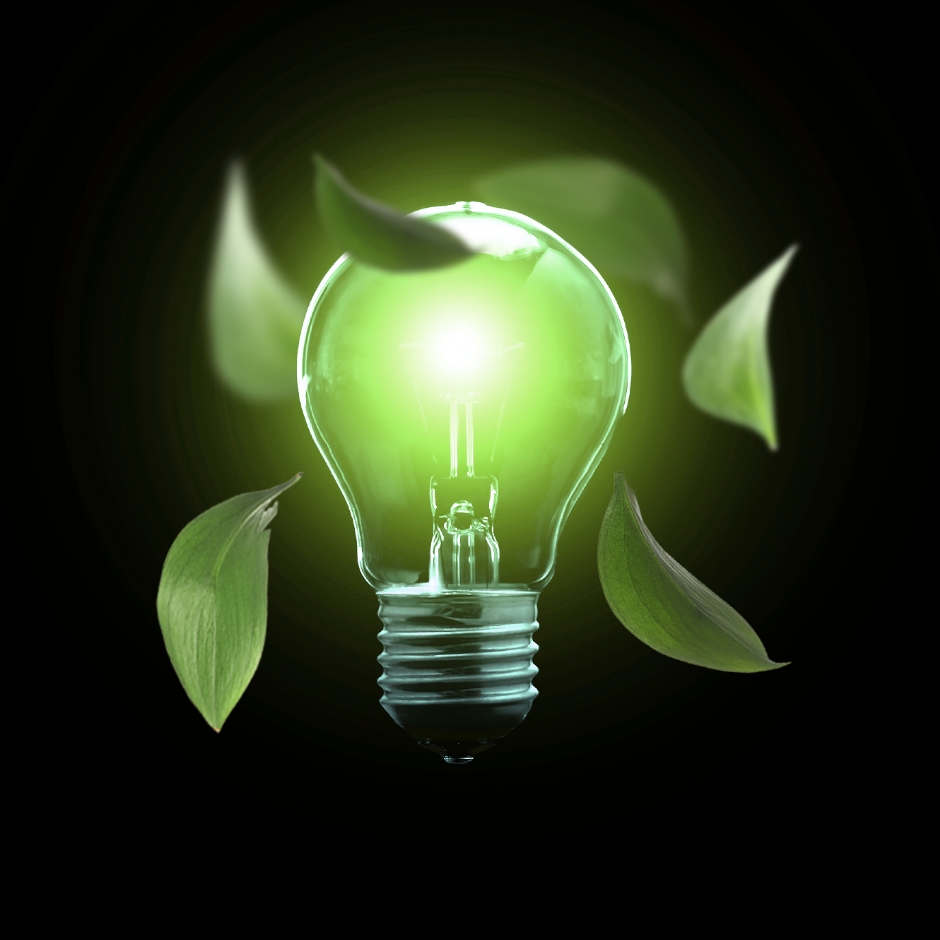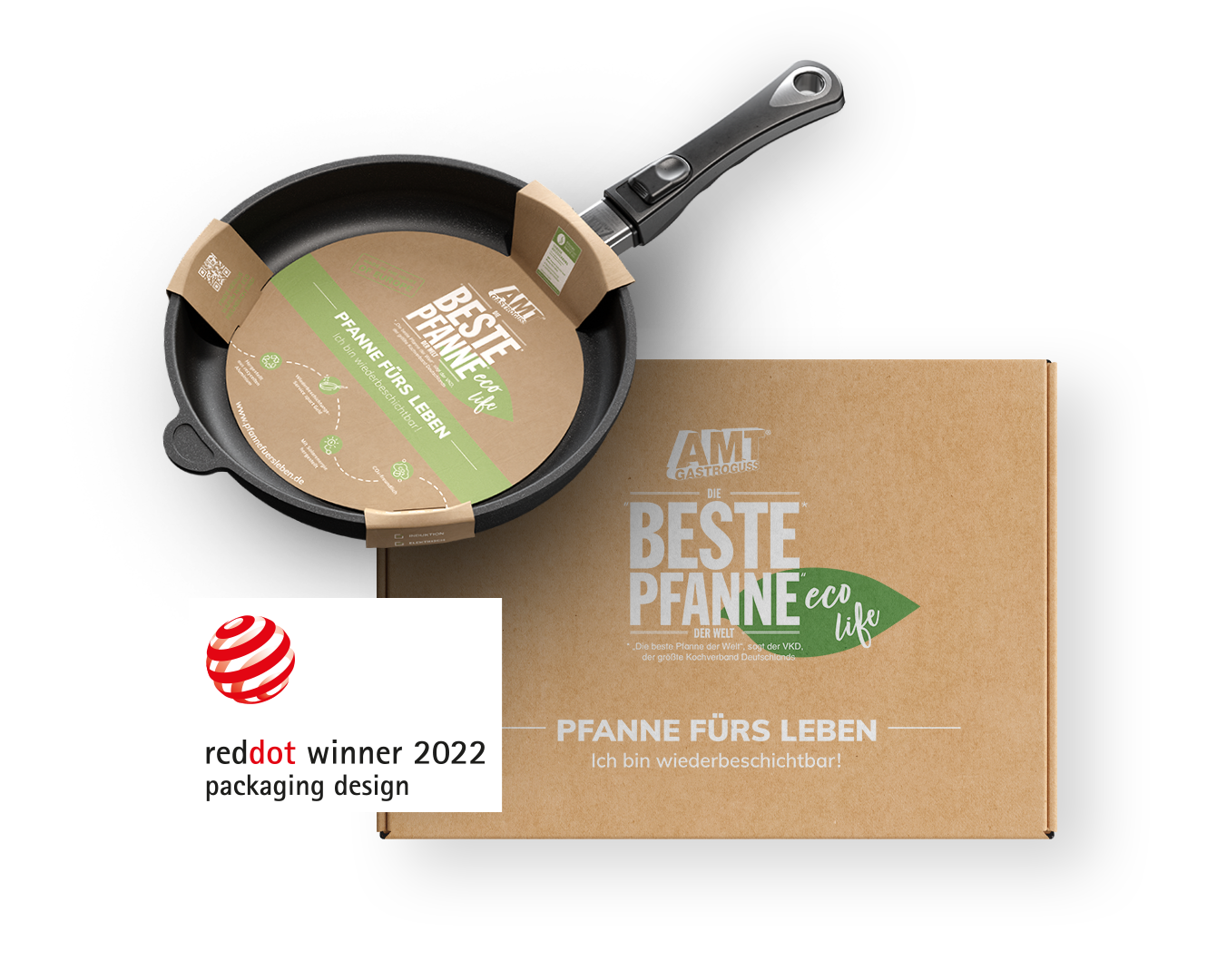 06
Eco Pan
Eco pan is a high quality frying pan with a replaceable Lotan coating – thanks to which you don't need to buy new pans, because you can use only one for many years.
The pan's packaging was designed with protection of natural environment in mind – it is made from recyclable material. Moreover, the packaging decreases the amount of materials that would normally be trashed – packing the pan doesn't require any additional fillings and instead of a pamphlet, you can find a QR code on the side of the box that will redirect you to the product's description.
The packaging design  was awarded with the best packaging award – Red Dot
ABOUT RED DOT AWARD
Renew your pan