our benefits
Detachable
handle
Ergonomic handle system available for all AMT pans based on our patent 2586346.
Space-saving - easier way to store pans in a cupboard
Child-friendly – eliminating protruding handles which are a potential hazard for children
Oven-friendly – no oven gloves necessary
Easier washing up – no more problems with fitting your pan into a dishwasher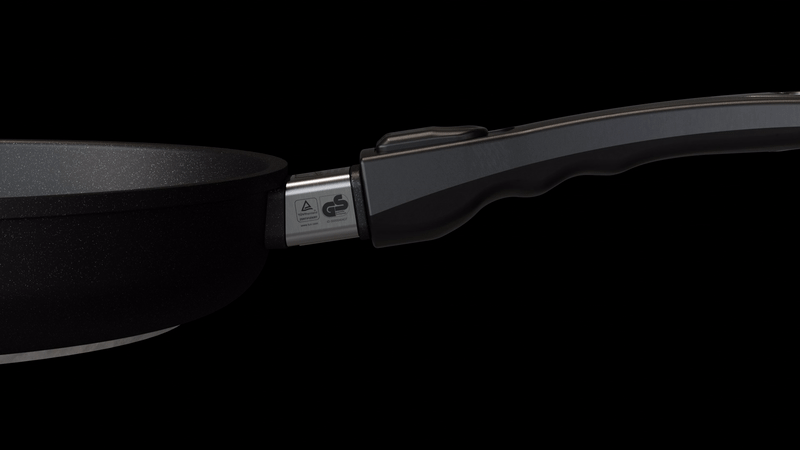 BETTER COOKING
RESULTS
AMT cookware is made of high-quality aluminum material with great heat efficiency.
Shorter cooking time
Repeatable culinary results
Meat shrinkage is reduced to minimum
Beautiful browning effect
Saving more nutrients and vitamins
Used by best
chefs in the world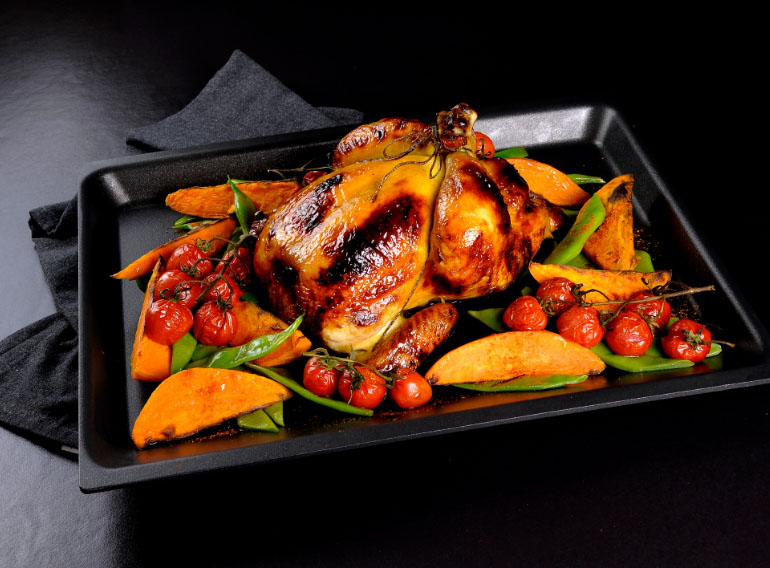 BOTTOM 9 MM THICK
Maximum heating efficiency with exceptional durability, which means our cookware stays warmer for a longer time after switching off stove
9 mm thick aluminum base ensures better heat distribution not only at the bottom, but also on the side walls
Better cooking results, better browning effect
Saving energy and money in the long run
Great energy efficiency confirmed by TÜV Rheinland Germany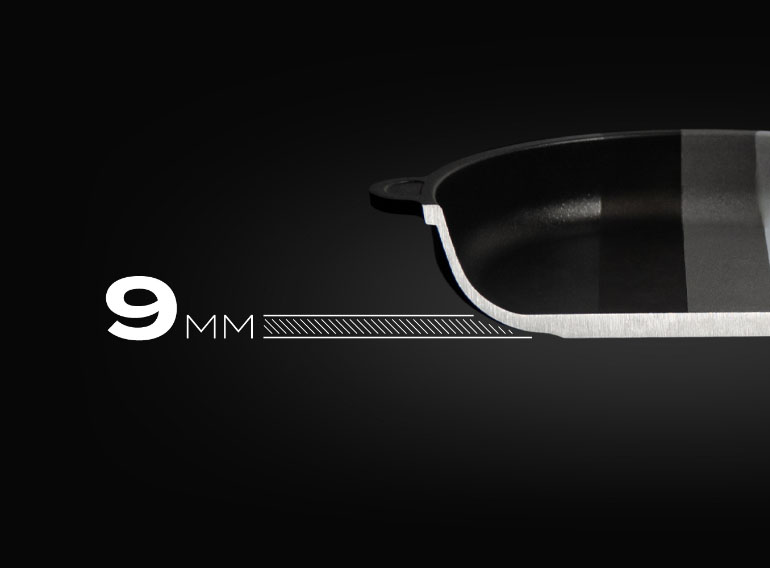 SAVING WATER
Revolutionary Lotan® coating technology with ceramic particles greatly simplify the cleaning of AMT cookware and allows you to save water.
Non-stick characteristics means no soaking or scrubbing is necessary and cleaning is extremely easy
Multipurpose use – use one pan or pot instead of three to fry, cook and bake
Save up to 15% water per month
Use less detergents
You can even clean just by using a piece of kitchen towel - no water needed
Great energy efficiency confirmed by TÜV Rheinland Germany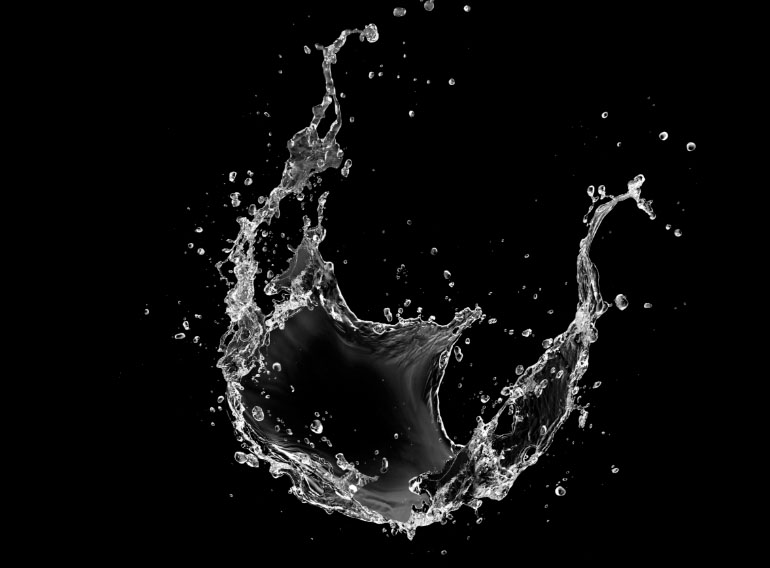 RECYCLED
ALUMINUM
All of AMT Gastroguss cookware is made of recycled aluminum.
New life for the enormous amount of aluminum garbage littering our planet
Enjoy a new, reliable, eco-friendly pan or pot that will be used by the next generations
Help the natural environment and protect it from generating further waste
Melting with solar Energy.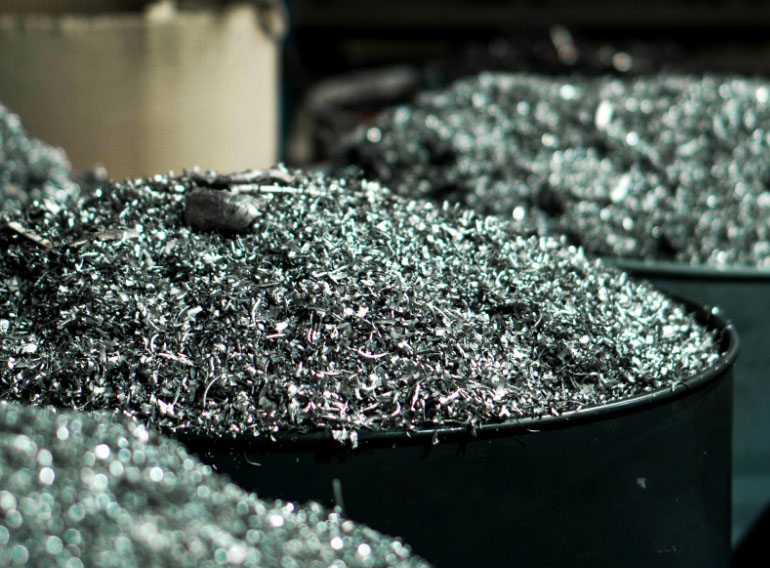 SAVING
ENERGY
Thick base of AMT cookware and use of aluminum guarantee great heat efficiency and in return savings for your wallet.
Our cookware heats up faster and stays warmer for a longer time after switching off stove
We use solar energy in our foundry during production
Use one product to fry, cook and bake instead of three and save energy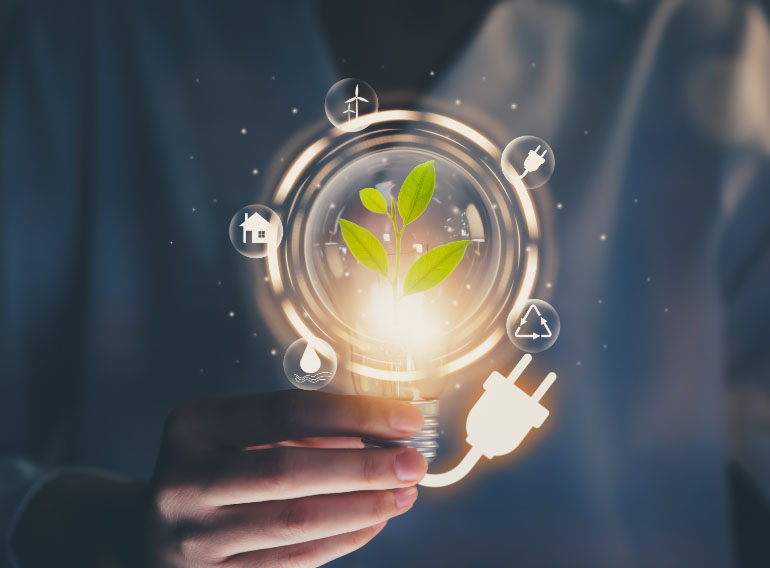 MULTIFUNCTIONAL
Innovative cookware of highest quality which can be used in many ways.
Fry, cook and bake in one pan or pot
Safe to use in the oven
Use as a serving dish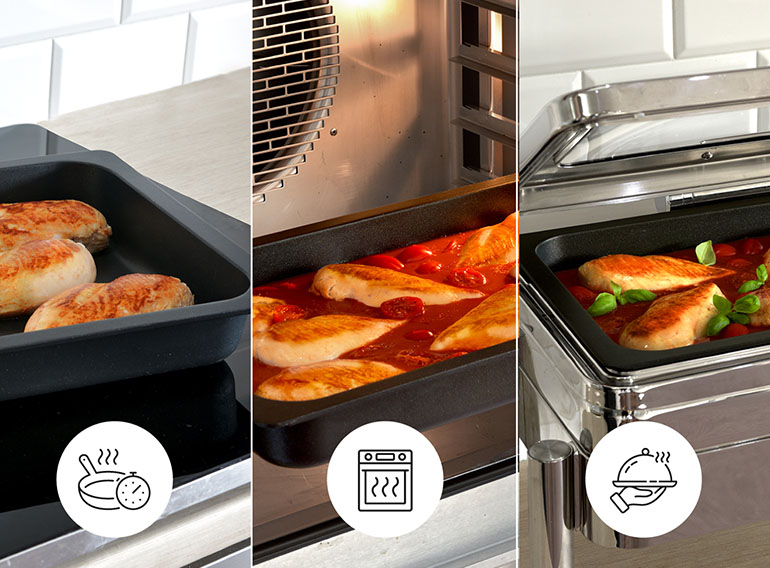 About us
AMT is one of the fastest growing cookware producers in the Europe.
Our products are widely known in almost 100 countries around the world.
Our company is built on the foundations of old german traditions, going back to 1904. The company has always been in the reliable hands of the family Möhl, now leading into the 3rd generation.
We are very proud of our outstanding quality and our numerous awards that confirm that we are meeting the needs of proud culinary artists all over the world, no matter if at home for health conscious families or in the professional gastronomy
More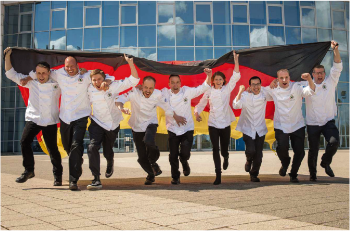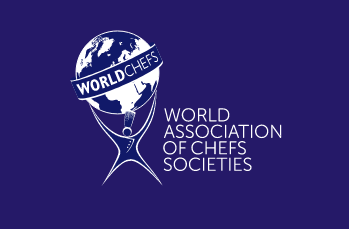 Best ideas coming from chefs
- Every detail of our dishes illustrates the briliant result of cooperation of the best designers, chefs and scientists.
- We work with professional chefs from around the world.
- Since 2004, we have become an official outfitter of the German National Culinary Team.
- They gave us tips, advises and feedback, told us about their needs what helped us to create a wide range of perfectly fitted gastronomy products.
- They keep saying, that our dishes are the best in the world, so that qoute become to be a part of our brand name.
We are "The World's Best Pan
according to VKD, largest German Chefs Association
We cooperate with chefs from all around the world and every country has its special cooking needs. Thanks to constant communication we created a lot of unique cookware
EVENTS
10.03-14.03.2023
INTERNORGA – Internationale Leitmesse für den gesamten Außer-Haus-Markt
29.04-09.05.2023
Maimarkt Mannheim
08.05.2023
Der Rudolf Achenbach Preis Finale
29.07-30.07.2023
Deutsche Grillmeisterschaft, Stuttgart
28.10-05.11.2023
Offerta, Karlsruhe
26.01-30.01.2024
Ambiente, Frankfurt
03.02-07.02.2024
Intergastra, Stuttgart
03.02-07.02.2024
IKA/Culinary Olympics, Stuttgart
BEST CHEFS
CREATE BEST PAN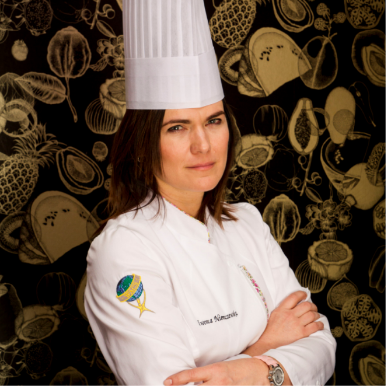 Iwona
Niemczewska
Achieved highest Grand Diplome grade at Le Cordon Bleu and completed many professional trainings, among them the one at Institute Paul Bocuse in Lyon. She is a culinary coach and judge.
Being a Chef, restaurant owner, baker and a culinary coach and judge I know how important work comfort and final presentation are.
Very often I observed how best quality ingredients are being destroyed during the heat treatment in convection ovens, which resulted in a significant decrease in looks, flavor and even the weight of the product, forcing Chefs to be incredibly careful and skillful when handling the ingredients.
Why is this happening? Because standard trays used in ovens are made of thin stainless steel, which doesn't heat up properly and deforms, causing in addition food sticking to its surface. I've been using AMT products for years, recommending them to all Chefs and friends. It's the construction, non-stick quality, thick bottoms and innovative solutions I appreciate the most.
That is why I decided to cooperate with AMT, to design a perfect tray.
The tray we created has thick aluminum-casted walls, thanks to which heats up quickly and evenly, retains the temperature and the Lotan® coating guarantees incredible non-stick effect. The best thing about it is the rim going around the tray, to which the sauce from the cooked product can freely drip. It is perfect for cooking moist and dry products on one or the other side.
This is a groundbreaking product also because the edges of the tray are closed – during taking it out of the oven there is no possibility of the hot liquid will drip out, which causes burns to many Chefs.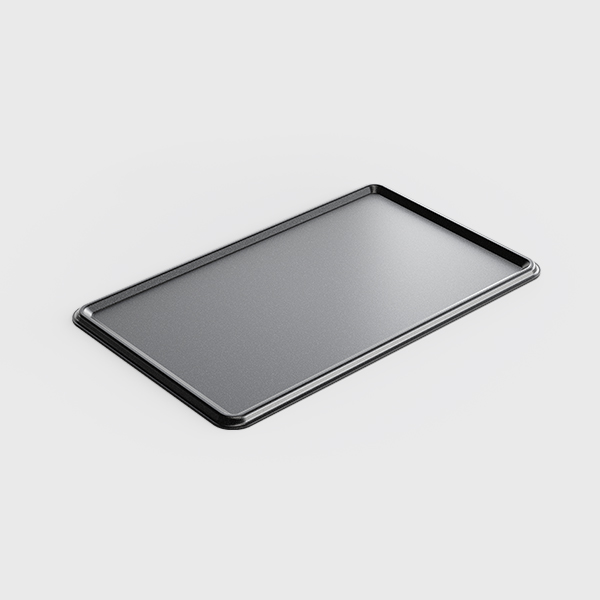 Multi tray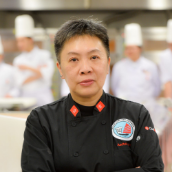 Anita
Cheng
Hong Kong Culinary National Team Manager, Culinary Consultant
I've been working with both – chefs and restaurant owners – for many years, supporting them in achieving the best cooking results.
I'm very passionate about Asian cuisine, which is incredibly rich in flavors and ingredients.
Many restaurants around the world offer their customers dishes rooted in Asian traditions and unfortunately many of those restaurants encountered the issue of preparing dishes, where wok is the "must-have" tool. In order to use wok's potential best way, it is essential to use it on a special burner which flames go up also surrounding wok's walls. In addition, nowadays, more and more common practice in kitchens is installing induction cookers, where the main issue is that those could only heat up the bottom of a wok, leaving sides of vessel not heated up enough.
Together with the AMT brand we found the right solution to this. We designed an ideal wok, that gives amazing results even when used on an induction cooker. The unique rounded shape of its body allows to achieve higher temperature inside and reduces heat loss. Walls of the wok have the right thickness, that allows cooking the meal using the whole surface of the dish, so stirring or tossing all the time is not necessary.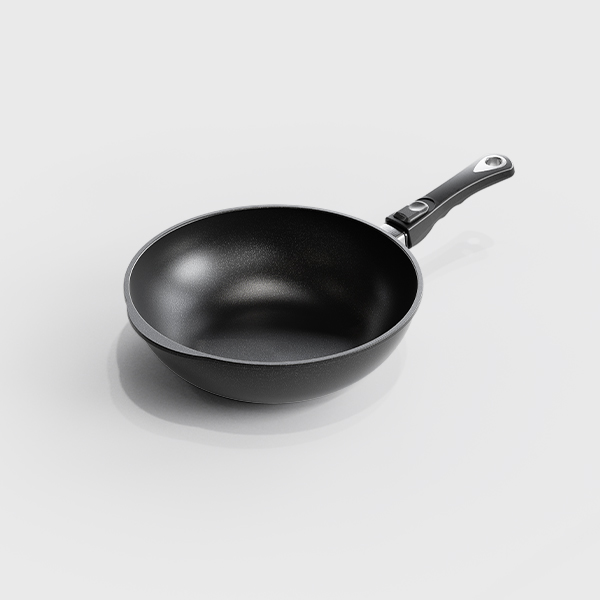 WOK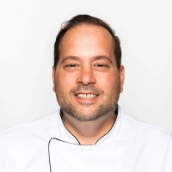 Carmello
Vadachino
Carmelo Vadacchino – Team Manager, World Master Chef member of the Canadian Culinary Federation
As a Chef, I often work for big restaurants with high expectations when it comes to quality of the food as well its short time preparation. Many times, I have paid attention to the comfort, flavor or preparation time of one of the most popular breakfast ingredient – fried eggs.
Frying each one separately on a pan is too time consuming, and therefore not economical. The alternative is to prepare them on an egg tray in a convection oven. Unfortunately, this is a faulty method due to the material the trays are made of. The egg is delicate and it sticks incredibly, even with the tray being greased generously. While the bottom of the egg gets burned, the top remains raw.
Together with the AMT brand we found a perfect solution – a thick cast-aluminum egg tray, quickly heating up on the whole surface, evenly spreading the temperature and giving better control of prepared eggs, which assures repeatability of cooking effects.
While standard trays have only 8 moulds, our tray has 11 – this drastically speeds up food preparation and allows for cost reduction of energy consumption. Each of the moulds also has higher walls, which, combined with accumulated in the tray energy, makes the eggs fluffier and more delicate. The non-stick coating allows for preparation without grease and at the same time lets you remove the eggs comfortably, without scraping or burning – you can do it in a single slide.
Cleaning the tray is also without any issues – all you need to do is to swipe it with a paper towel.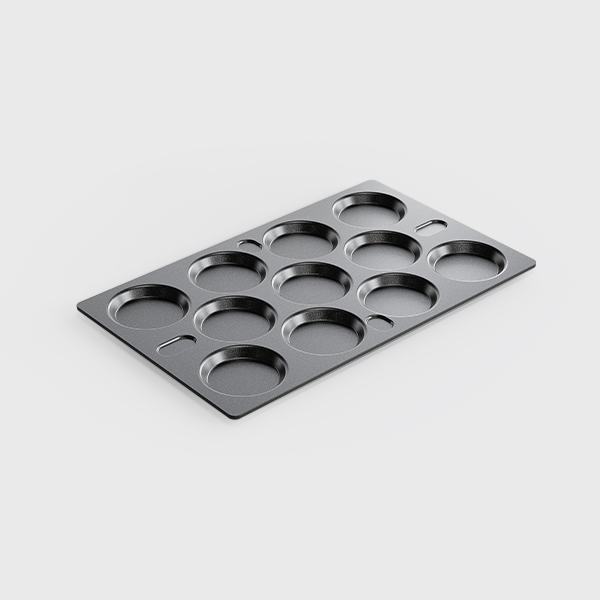 11 moulds tray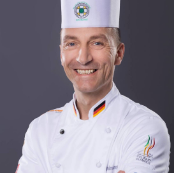 Matthias
Kleber
Highly-skilled Chef, member of German National Culinary Team since 2007, with first appearance on IKA Culinary Olympics in 2008. Since 2009, Head of the Team. Fascinated by kitchen since the early years. Currently Head Chef of a restaurant.
Since 2009, Head of the Team. Fascinated by kitchen since the early years. Currently Head Chef of a restaurant. (thick bottom – energy efficient certificate)
As a chef with incredible passion and love for best quality ingredients, I pay careful attention to the proper dish preparation, that allows to keep their quality, natural flavors and highest level. Even the best ingredients, when prepared without the right knowledge and consideration, will not give us desired culinary results. I've been looking for perfect pots and pans, that would keep up with me and my students – unfortunately without luck so far.
When started working with AMT brand, we made it our priority to obtain a suitable thickness of the cookware bottom, that will support quick and even heating up of the pan or pot, at the same time allowing us to reduce of energy consumption. Numerous tests have shown that the perfect thickness of the dish bottom is 9-10 mm. Additionally we thickened the walls of the cookware, thanks to which the temperature control of the dish is even greater.
Food is cooking evenly on the entire surface of the pan, pores of the meat close immediately which prevents losing its moisture – it's juicy and tender – it doesn't lose its weight either. The broth has an ideal temperature from the bottom to the top of the pot and the energy costs are noticeably dropping (after heating up the dish we can reduce the heat to the minimum, retaining the high temperature for a long time).
This solution turned out to be so excellent, we have received a TÜV Energy Efficiency Class A certificate.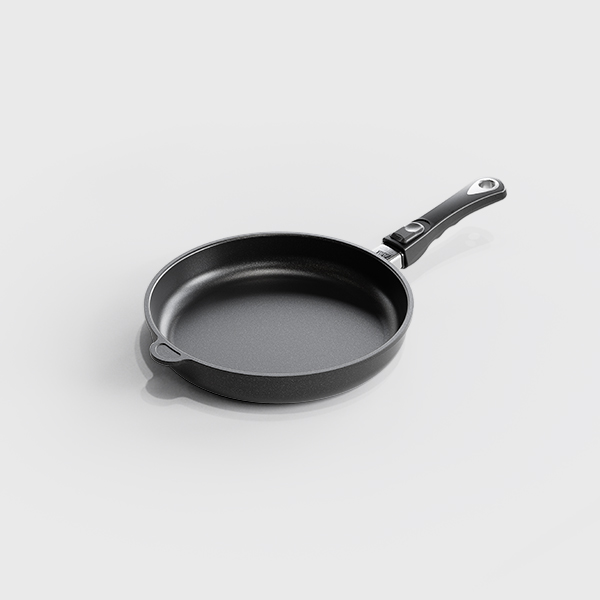 Frying Pan
528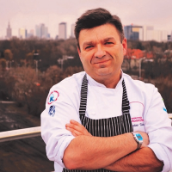 Jarosław
Uściński
Chef and restaurant owner, President of Polish Chefs and Bakers Association. Leads the Polish National Culinary Team in the Culinary Olympics and Culinary World Cup with great results, passionate about BBQ.
I especially appreciate food preparation on a grill, it's my true passion. For years I've been exploring the possibilities of this cooking method, each year serving my customers new and improved grill-based dishes.
Because we can't always grill on an open fire, AMT BBQ pan is a fantastic alternative. Standard grill-patterned pans, while preparing our favorite food, require rotating the fried dish to achieve the grid pattern on it – which is time consuming and can end in loosing the taste we desire to achieve. That is why, together with AMT I designed a BBQ pan with a "Diamond Shape" pattern, that lets us achieve the grid pattern without rotating the food, allowing us to bring out amazing taste in the process.
The same BBQ pattern was also used for trays suitable with convection ovens and steamers.
AMT cookware with this unique BBQ pattern were awarded with the prestigious "German Design Award".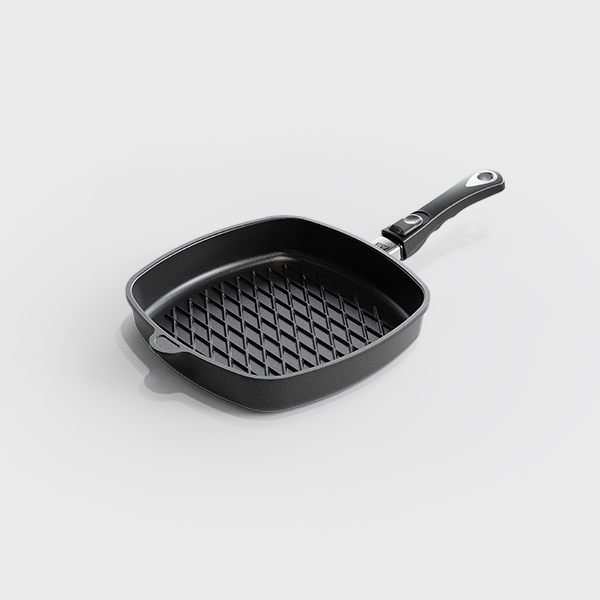 BBQ pan

Clark Crawley
England
Culinary Olympics
Today we were cooking with AMT, everything cooked perfectly! Meat colours brown, the pans heat up really quickly – they conduct heat really well, they hold heat really well – nice even colour. Listen, for me it's the best pan in the world, I wouldn't use any other pan. I've got couple at home from previous times. I've thrown away all my rubbish and I've brought in all this. This is the only pan I ever use! The handles – click them off and they go in the oven. Perfect pans! I would say, honestly, world's best pan! I recommend AMT – everyone should be using AMT! At home, in the kitchen, professional chefs – if they are not using AMT, they got something wrong with them. AMT should be the pan for everyone!

Gerald Ford
USA
Culinary Olympics
Today in the kitchen we were using AMT pots and pans. They were great. Non-stick pans, really high quality. They distributed heat really well on the induction burners. They're really fast post and pans. It was a great piece of equipment to work with in these kitchens. I could see AMT pots and pans being used for home users and professional chefs, absolutely. My mom would definitely use them!

Stephan Peter
Arab Emirates
Culinary Olympics
AMT pans were amazing. The were non-stick and great. They heated up fast and held the temperature very well. It was great addition for competition, hopefully it will help drive us to success.

Benedikt Faust baking paper
So, since I'm using AMT I don't need no baking paper anymore, that means I save time, energy and of course: Money. Why? I'm going to show you now.
Baking paper is a problem because you already can tell by the ventilation, the circulation, it turns down, it goes onto the pretzels, onto the baked good and thus, in the end, I don't have a good result.
Thanks to the Lotan coating by AMT we have the best possible non-stick characteristics and thus, you don't need baking paper!
You can already tell with the AMT baking plate, due to the heat transmission, it's 8 times faster, crunchy crust.
Here, baking paper costs money, it's pale, has to go in the sun for a bit.
Accordingly, here a beautiful result, perfectly inside, nice crumb.
And here's it's simply baggy, doughy, crap.

Alannah Doe
Arab Emirates
Luxembourg
Pan was incredible thick and a really held the heat for a long time. It gave a meat a fantastic browning across variety of the meat which is great. They clean really easily. It is a fantastic product to use. It's really heavy duty, so it is easy, doesn't damage anything, it's no breakage. It's great!

Christoper Malone
Australia
Culinary Olympics
Amazing equipments. AMT pan is really good.

Dion Vengatass
South Africa
Culinary Olympics
It was beautifully working with the induction cookers. Heats up really quickly, good caramelization from the pans. They clean very easily. I was a pleasure cooking on it. Really!

Ben Grupe
USA
Culinary Olympics
Everything work very well. Fast reactions and very precise cooking.

Chef Celso Defensor JR.
Pressurecooker have a lot of benefits. This one is very easy to open. On one hand. So you can prepare all your vegetable or meet on small amount of water in a fast way.

Alice Yeomen
Wales
Culinary Olympics
The pans were fantastic, so were the trays. They were both easy to clean. I was doing pot washing at the last competition, so they were fantastic to clean. They were great to cook with as well – perfect with the induction. Absolutely fantastic! I recommend AMT for professional competitions and professional working, for anyone, even if you're at home and just want a pan like that, because they're brilliant!
Video
AMT IN FOCUS MONEY:
BEST QUALITY TO PRICE RATIO
AMT provides highest quality products on the market for best possible price. Magazine Focus Money awarded our products "Gold" rating in "Best Quality To Price Ratio". Choosing AMT cookware, you don't have to compromise between high-quality and good-price products anymore. Check yourself!
DURABILITY TESTED IN THE MOST EXTREME CONDITIONS
To make sure AMT products will meet highest expectations and last for years, we test them using toughest tools we can find, even…tanks. See it for yourself!
#ZeroWasteAMT
Our mission is to produce consciously and make sure that everything we do supports well-being of our planet. We implemented Zero Waste policy to our standards by reducing, recycling, and reusing leftover material, generated during production. On top of that, we drive our production with solar energy.
INNOVATIVE SOLUTIONS FOR BEST COOKING RESULTS
AMT offers wide range of Gastronorm products for professional use. We combined our technology of casted aluminum products with extremely non-stick Lotan® coating and exceptional Grill & BBQ finishes, giving the Chefs tools they need in everyday work. All that, to make sure that final results will be unforgettable… and repeatable.
LIGHT CONSTRUCTION, GREAT CULINARY RESULTS
Light, handy, durable, coated with Lotan®. Our combi basket brings numerous benefits to professional gastronomy world. Large holes support great air circulation inside the steamers, while the food is getting even color, crispy texture and amazing taste. All of that in shorter time!
Blog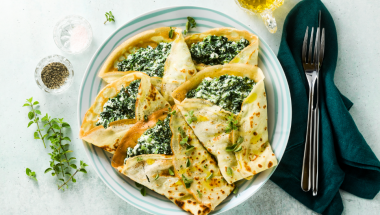 04.04.2022
Sweet green spinach pancakes with honey and fruit
Read